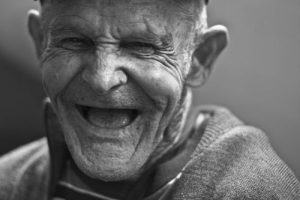 What's the secret to feeling young at heart? Keep playing. Studies show that seniors who volunteer, continue to learn new things, participate in hobbies and find mutual connections with others tend to feel a sense of higher well-being. Here are a few healthy hobbies that will make you feel better and connect you with others.
Yoga. Yoga is a gentle form of exercise that can relax the mind and body. A good deal of yoga moves focus on stability and balance which can help to reduce the likelihood of falls as one gets older. Many seniors enjoy modified "chair yoga" classes where participants practice while sitting in a chair or using a chair as support.
Tai Chi. Similar to Yoga, Tai Chi is a Chinese martial art that is a gentle form of exercise. Practice inside, outdoors, on your own, or as part of a group, Tai Chi can help you maintain strength, encourage flexibility through stretching, help with balance, and reduce stress. Tai Chi is a method that can benefit every generation. Find your inner Zen and a beginner class near you or your loved one at a local senior center.
Volunteering. A strong predictor of our health as we age is how fulfilled we feel. Research has proven that a sense of purpose can improve our personal satisfaction, increase our happiness, buffer us from stress, reduce our risk of disease, and can even help us sleep better. In our Azura homes, we often will go out to our communities to find ways to engage with those around us, especially around the holidays. Soup kitchens, adopting a family for Christmas, or helping decorate trees are just a few ways our residents engage with their community.
Gardening. The biophilia hypothesis proposes that humans have an innate tendency to seek connections with nature. This connection with nature has shown to reduce stress, enhance creativity, improve well-being, and expedite healing. Many seniors can still enjoy gardening by adapting HOW they garden. We suggest a raised garden bed or vertical gardening wall to help seniors garden comfortably without neck or back strain.
Dancing. Dancing is a wonderful way to reminisce and to feel young again while getting your heart pumping. As you twirl your partner on the dance floor to a tango, rumba, or waltz, you might just forget that you are working out and improving your physical health. For many seniors, dancing is also a great social opportunity to engage with their peers.
At Azura Assisted Living and Memory Care, we know the importance of our residents staying active, engaging in projects, and socializing with their friends and neighbors through healthy hobbies. Our Quality of Life program includes daily options to take part in brain exercises, physical fitness, current events, local outings, arts and crafts, volunteering, music therapy, and much more. Our Quality of Life Directors in each community cater activities to the needs, limitations, and interests of their residents. We take great pride in providing a rotating calendar of healthy activities that appeal to and entertain our residents each and every day.