We Believe in Quality Care
Welcome to Azura Assisted Living we are the premier provider of assisted living services in the state of Wisconsin. From our homelike setting to transformational programming, our homes provide a safe and nurturing place for our those seeking to maintain independence, with supports and be empowered to live vibrantly.
Azura is dedicated to providing the highest quality of empathetic, knowledgeable, and transformative care to each of our residents. This level of quality care doesn't just happen by accident. In fact, Azura has a number of Quality Assurance Programs to ensure these services are regularly monitored and maintained. The standards listed below are just some examples of what makes Azura the right choice in quality care.


Azura's MOSAIC philosophy is based on our exclusive training and engagement programming, which ensures that our teams provide not only provide high-quality care, but also exceptional and personalized engagements that result in magical MOSAIC Moments and radiant smiles!
A warm, loving and purposely designed home to support those with memory loss
A compassionate team, specifically trained in dementia care and Azura's MOSAIC philosophy
Personalized management of behavioral expressions related to wandering, incontinence, sundowning, depression, and anxiety
Tailored activities, engagements and therapies to enhance quality of life and create daily moments of joy
High caregiver to resident ratio with Registered Nurse oversight
Where many senior living homes feel more like medical centers or private hotels, Azura's Memory Care and Assisted Living communities are intentionally designed using our Household Model — ensuring that every resident has a space where they feel safe, familiar, comfortable, and engaged in a life filled with personalized moments of joy.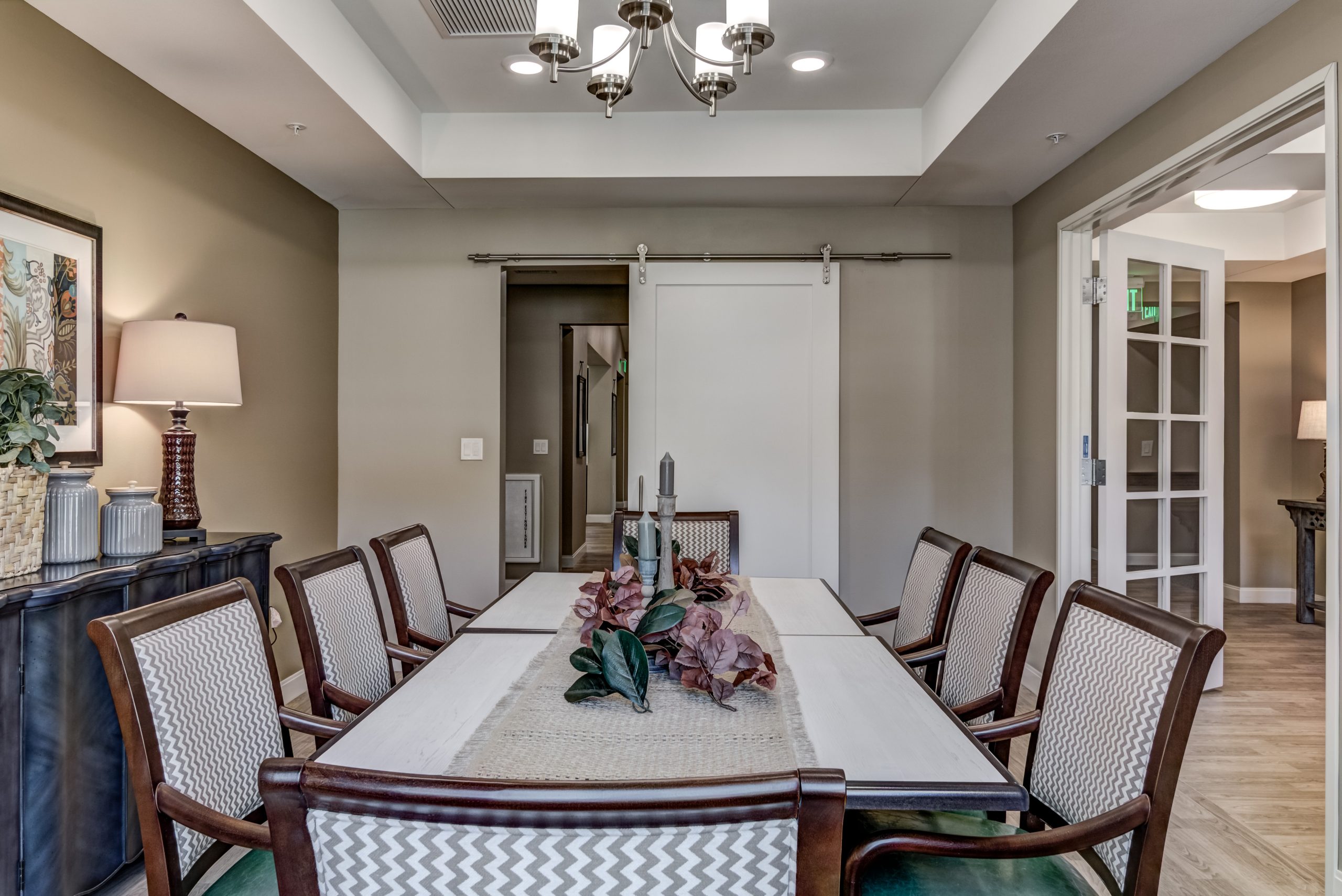 Azura's Standards of Care
Documentation Excellence Monitoring Program
Accurate and clear documentation is one of the keys to providing exceptional care, especially for those living with Alzheimer's disease and dementia. In addition to daily documentation, the Azura Assisted Living and Memory Care's Leadership Team performs in-depth monitoring at each house, including an extensive monthly onsite walk and thorough analysis.
Behavioral Expression Consultations
Challenging behaviors, or expressions, are not uncommon with Alzheimer's disease and dementia. Our Azura Memory Care team works closely with the resident's physician and families to ensure the best possible outcome.
Clinical and Medication Reviews
Azura employs nurses who oversee and monitor our residents' medical, physical and expressional needs. Our nursing team regularly discusses each resident's health needs and ways to improve their quality of life.
One of the best forms of Quality Assurance comes from our residents and their loved ones. Our families are contacted at least two times monthly to update them on their loved one's care and to give them an opportunity to share their thoughts and ideas. In addition, family's satisfaction is formally surveyed bi-annually.
This reassuring link between family, team members and Azura Assisted Living and Memory Care exists to answer questions, address concerns or accept compliments regarding our services. Connections can be made by calling 1-888-716-5625 at anytime. Each Connection is then promptly addressed and followed up on by our Compliance Officer.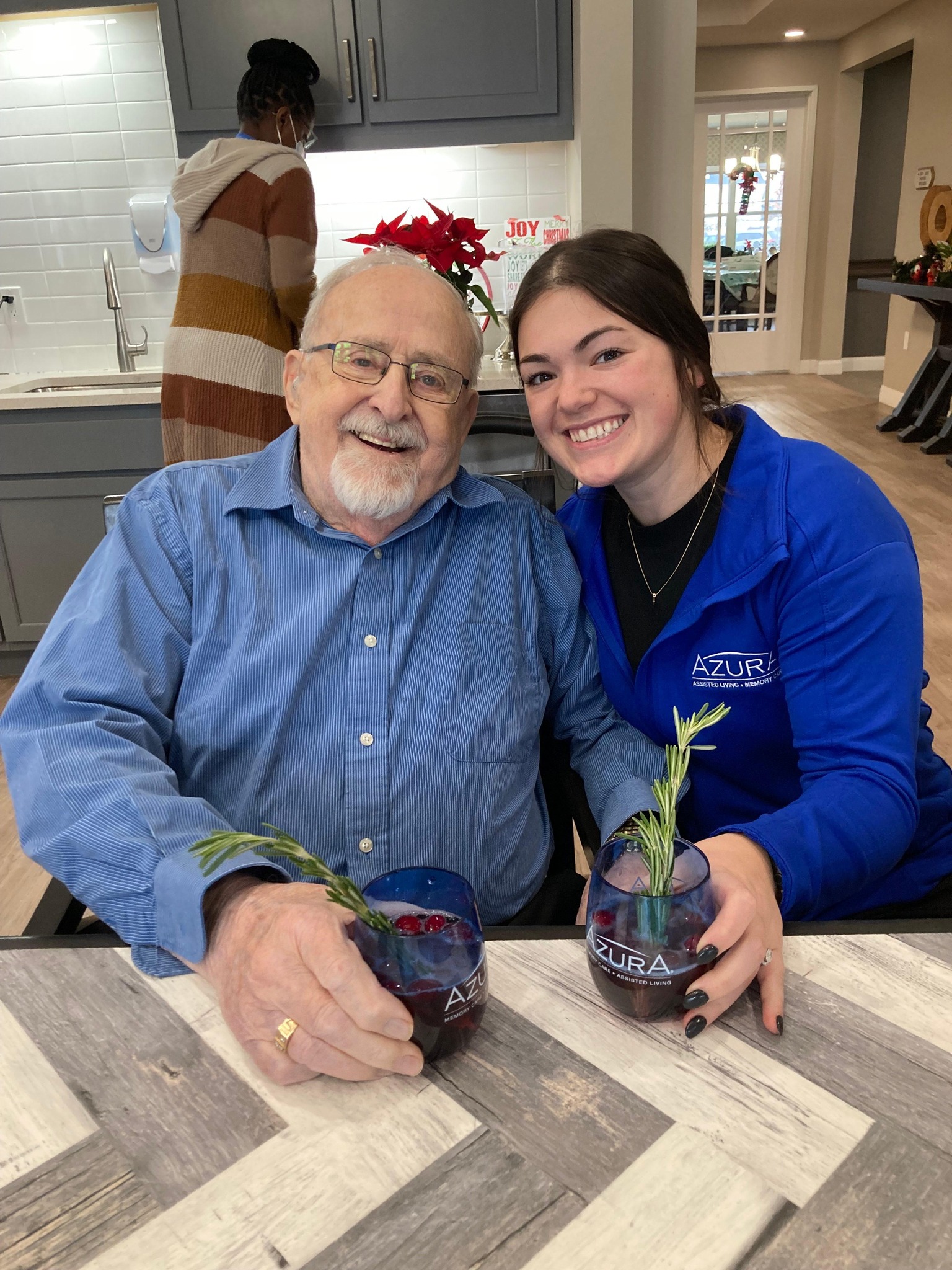 Azura was founded on a mission to Transform the Culture of Care for those living in our homes, in our communities and the world. Hear the story of Azura's beginnings and see how our teams are transforming the culture of care today!
"Azura is an amazing community that truly makes one feel at home. They are many great amenities and opportunities for my grandma to thrive there. The staff is so supportive and kind. They are always there to help and I know that my grandma is in good hands at all times. Her days are full of eating great meals, participating in fun activities, and cultivating new friendships with the other residents. I'd highly recommend this community for your loved ones."