Bigger is not always better, especially when it comes to caring for our elders and those with memory loss. Yet you will often find senior living facilities featuring large living spaces that feel more like a hotel and while spacious also house large amounts of people. While these vast lobbies and dining rooms may feel luxurious, they miss one important mark. Azura isn't a hotel, it's a home.
A place where you should feel comfortable leaving your room and joining your friends for a cup of coffee in your comfy clothes, kicking off your shoes in the living room to watch your favorite program on TV and enjoying a conversation with your family without concern for who might be listening.
This is why at Azura Assisted Living and Memory Care we have implemented the use of the Household Model, with the goal that our residents feel comfortable and want to spend the majority of their time, outside of their apartment and with our Azura family engaging in life and personalized moments of joy!
One parameter of the Household Model is that everything should run through "Bump's Law," named after Linda Bump who helped develop the Household Model. It asks the following questions:
What does the resident want to do?
How did the resident do it at home?
How do we do it at home?
How should the resident do it here?
Using this formula our goal is to enable each resident to use the whole house as their own. As a result, each of our Azura Assisted Living and Azura Memory Care homes use a household structure which is designed to be a self-sufficient 9 – 28 resident home that can fully function from a single household to a multi-household community. The size of each household is based on the ideal balance of small residential environments along with optimal staffing capabilities.
Our Azura homes come in a variety of shapes and sizes from serving just 9 residents in our Azura Memory Care of Manitowoc home to the 108 residents that make up our 4 separated households at our Azura Assisted Living and Memory Care of Brookfield community. As a result, you will often find that our homes have a residential kitchen, living room or great room, den and TV room, formal dining room, casual dining room, dining sunroom, and all have access to outdoor living spaces that include raised gardens, patio, grilling areas and much more!
Using the Household Model as a guide and cutting-edge research from throughout the World, we have also incorporated other items into our homes to create the best possible environmental MOSAIC to support our residents. Below are just a few of the highlights of how our MOSAIC Philosophy, coupled with the Household Model =
EXCEPTIONAL Care and Quality of Life!
Dutch doors on resident rooms to enhance privacy and safety
Closets with lights and adjustable shelves
Hard surface flooring in entry and bathrooms, with seamless transition and 90% of room using carpet with all flooring heat-sealed to reduce stain and smells
Individual HVAC units with in-room controlled thermostat with built-in safety controls
Double roller blinds to reduce glare, increase privacy and ensure a good nights sleep.
Age-in-Place Bathrooms that feature nightlights, pinch-free barn doors, motion Sensors to help monitor residents who are a fall risk​, shut-off valves for shower, toilet, and sink​ and a black toilet seat to aid in depth perception issues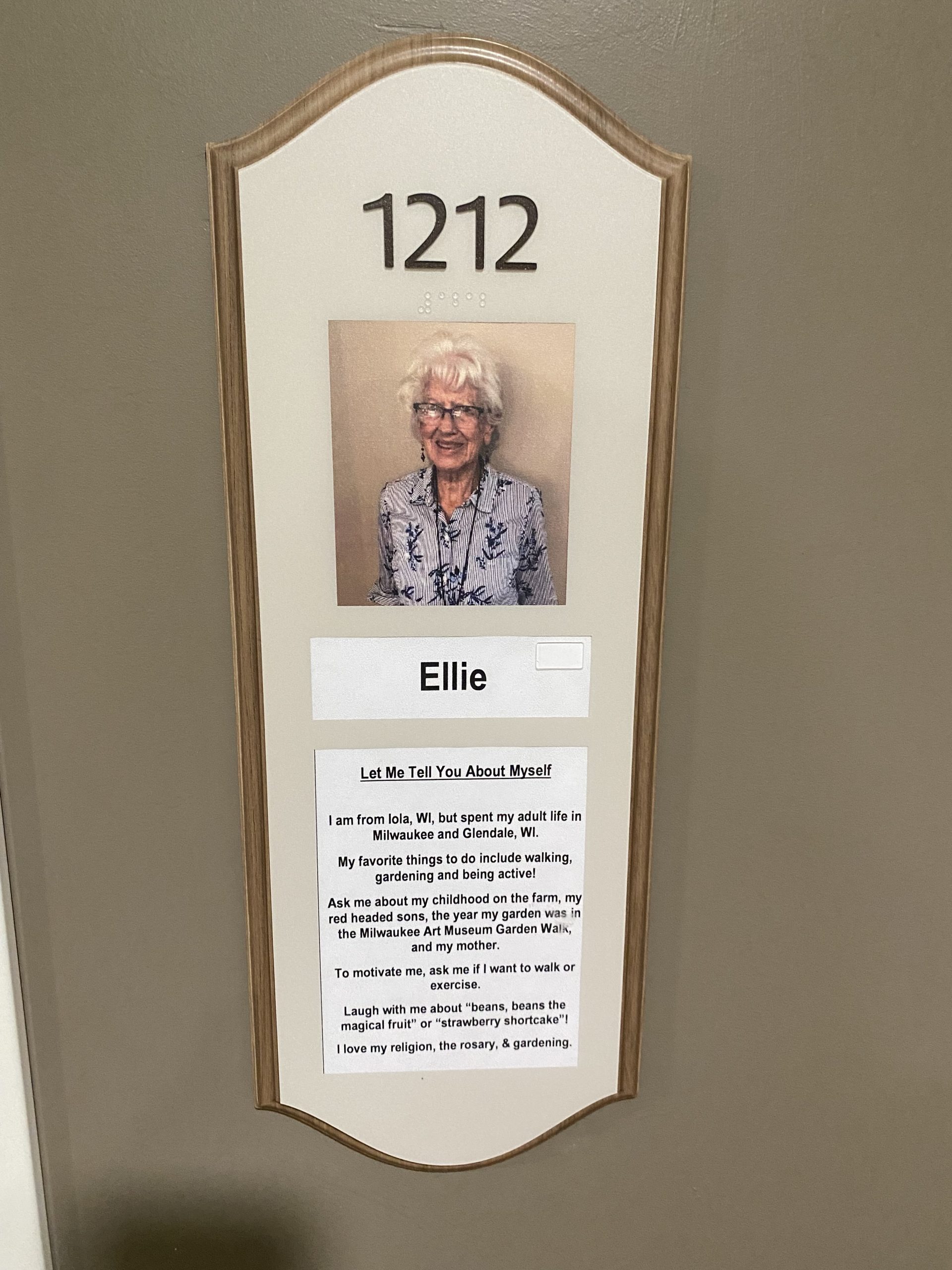 Residential furniture with each piece personally selected to ensure sit and rise ease for our residents
Fabrics chosen for comfort, resident fit and in our Azura Memory Care homes using the internationally recognized Virtual Dementia Tour glasses.
Colors in our Azura Memory Care homes have been selected based on research that shows green to help reduce activity in the central nervous system, while red is physiologically stimulating.
Red Plates to enhance appetite, based on a Boston University study that showed a 25% increase in appetite when used at every meal.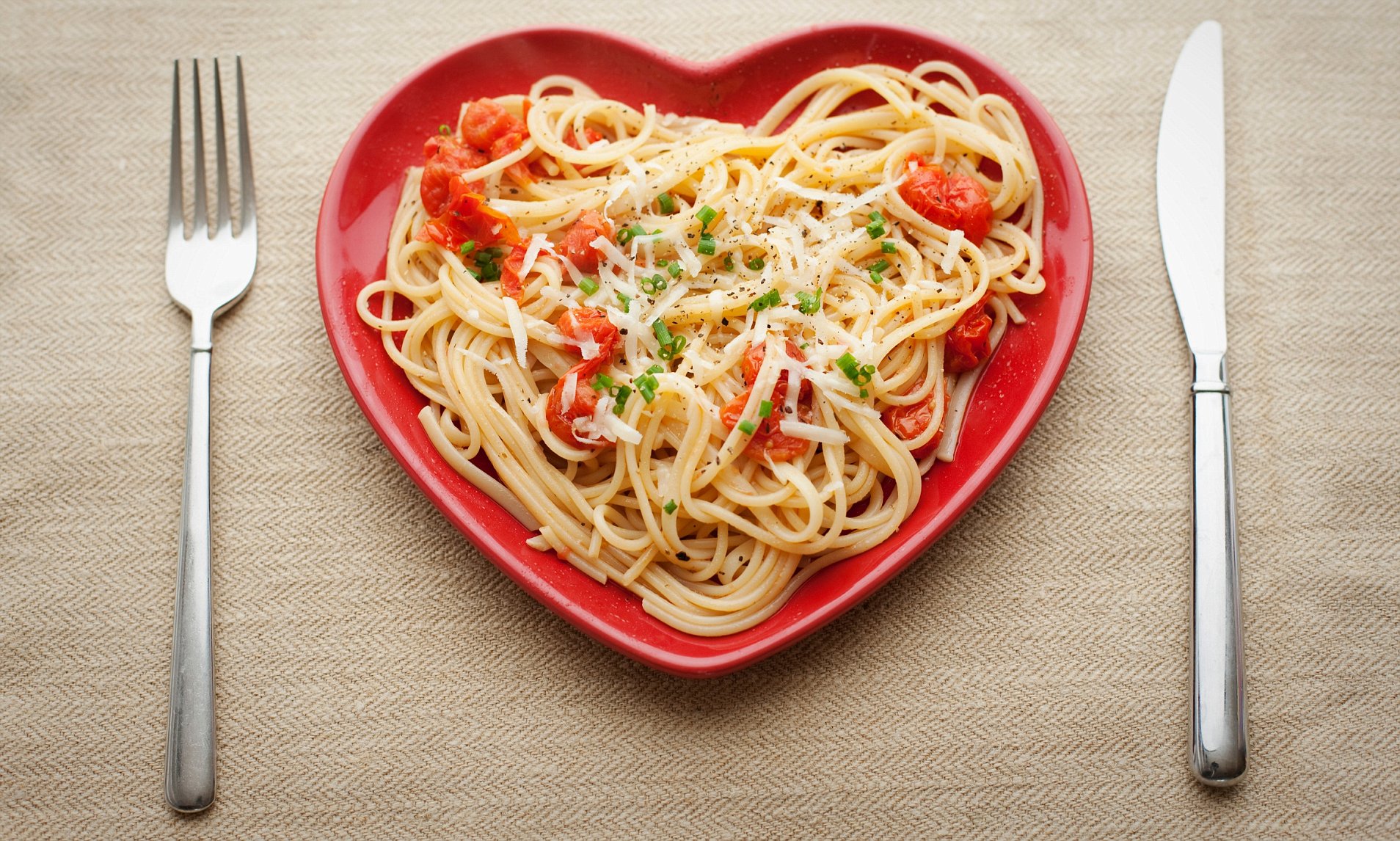 Art TV's that function as a normal TV, but with the click of a button can transform into a revolving art gallery meant to spark conversation and creativity.
Circadian Lighting to help regulate the body's normal system of cues for sleeping and waking and which has been known to reduce sundowning in those with memory loss.    
Enhanced lighting with increased lumens and vibrancy in the main areas of the household and reduced lighting within resident rooms to home to induce feelings of calm and sleep.
RCare Safety System – personalized pendants, motion, bed, and chair alarms, RFID tracking tags and charting integration to ensure the safety of all resident
PointClick Care Charting Program that enables our team to track our residents medical needs in real time and assist them to obtain the best care possible.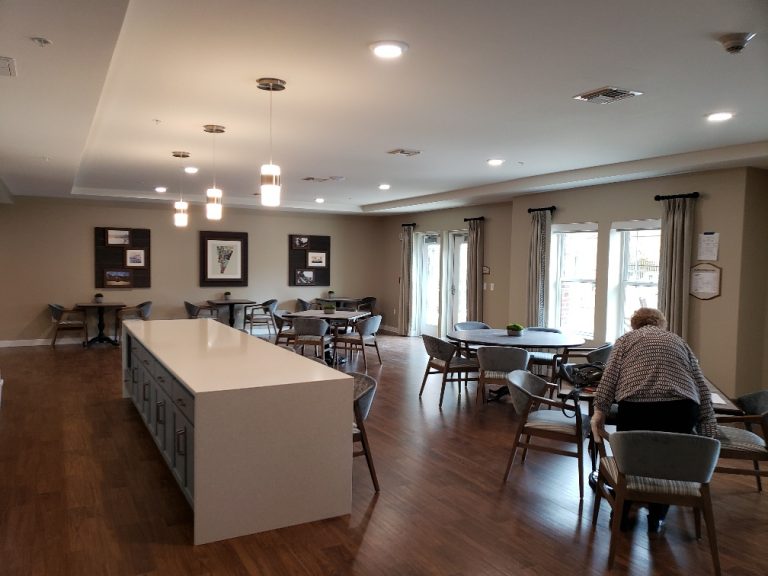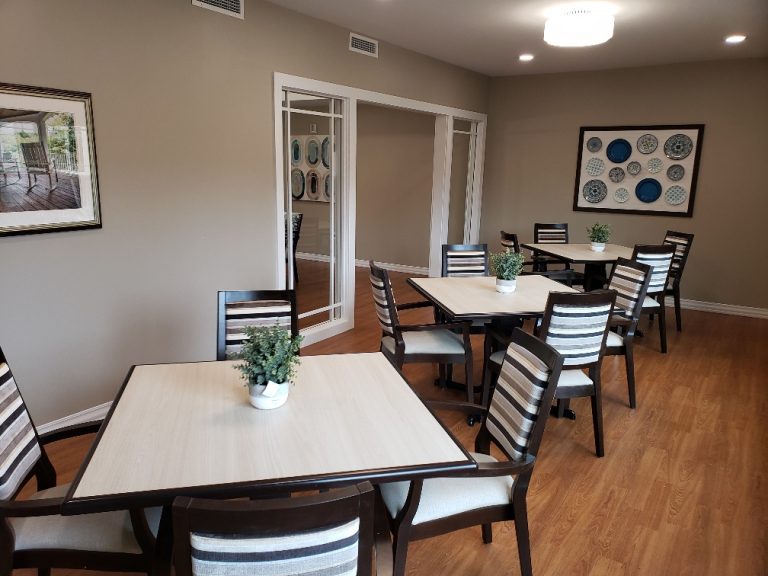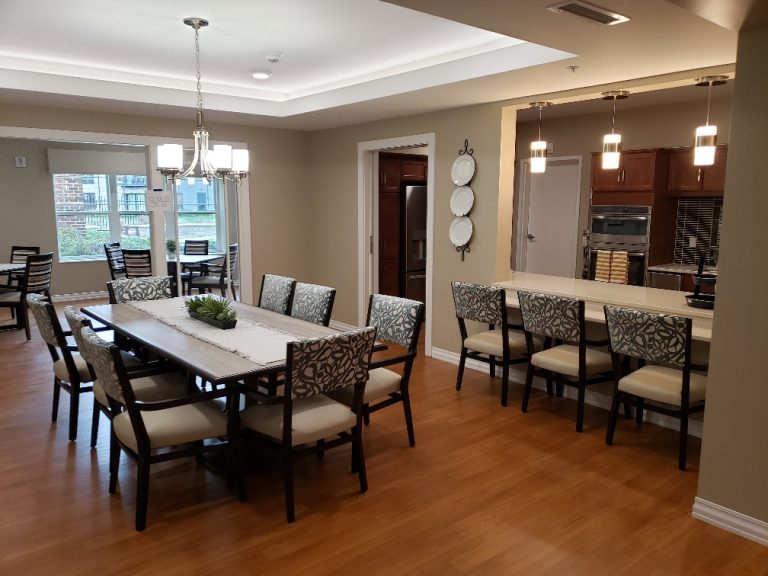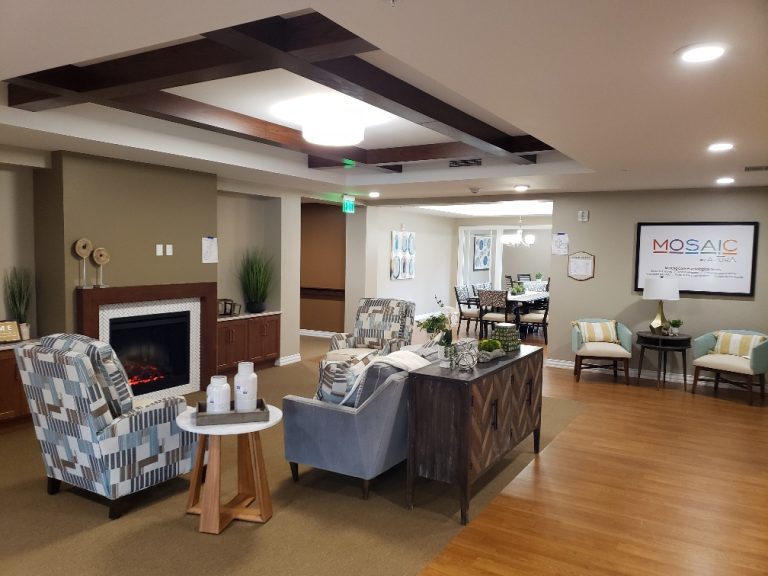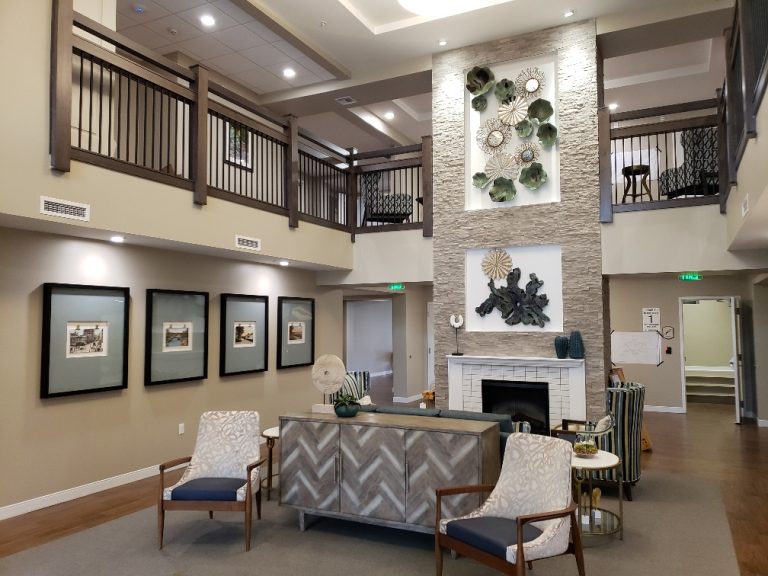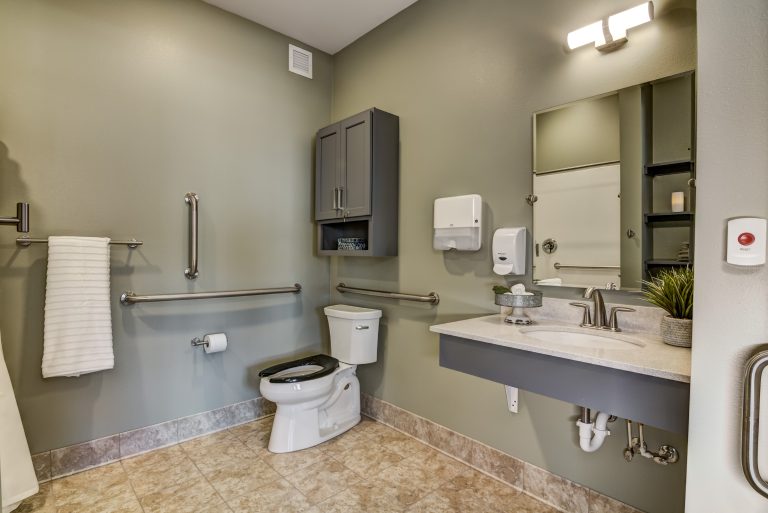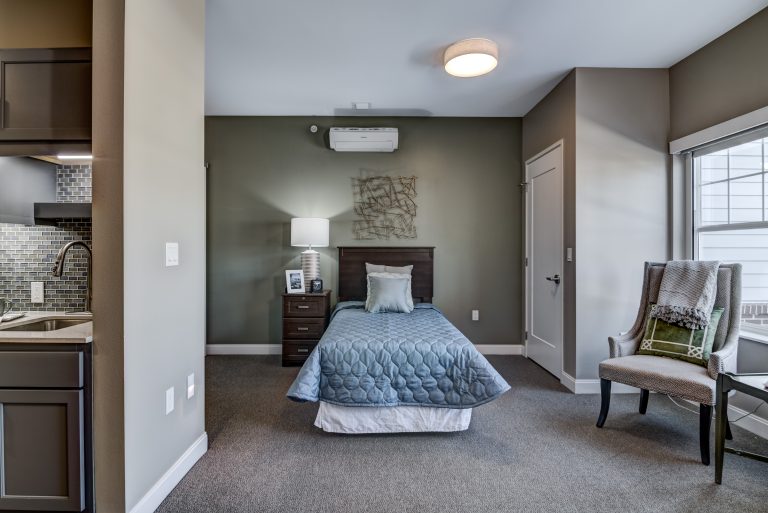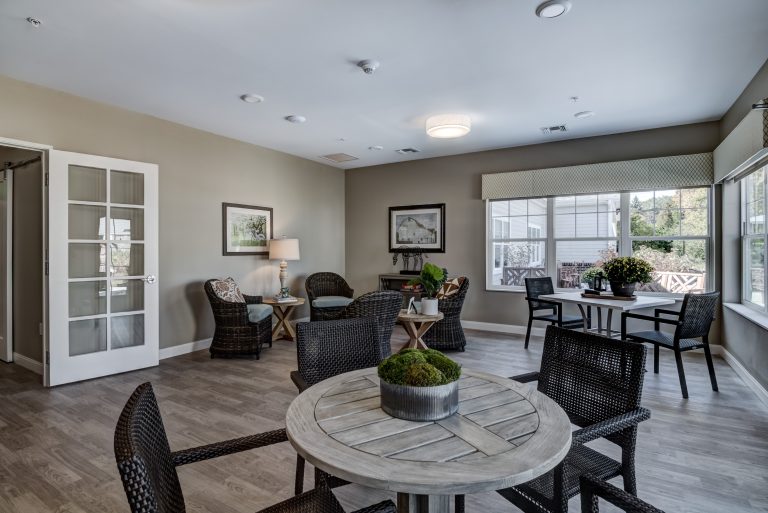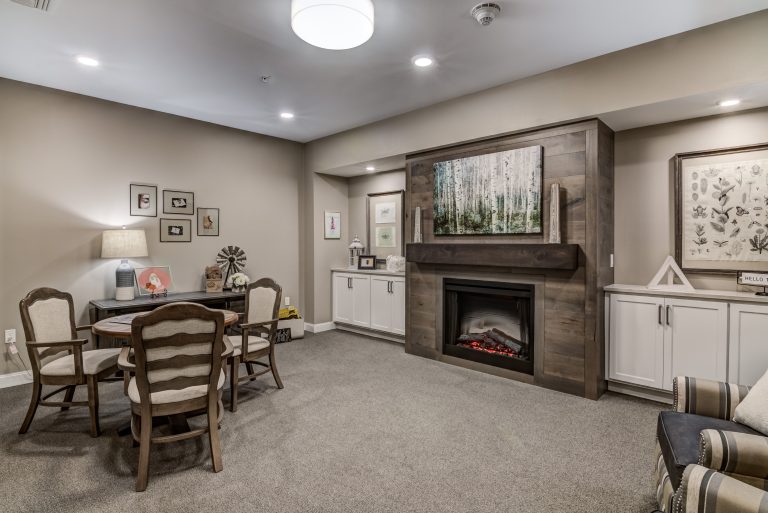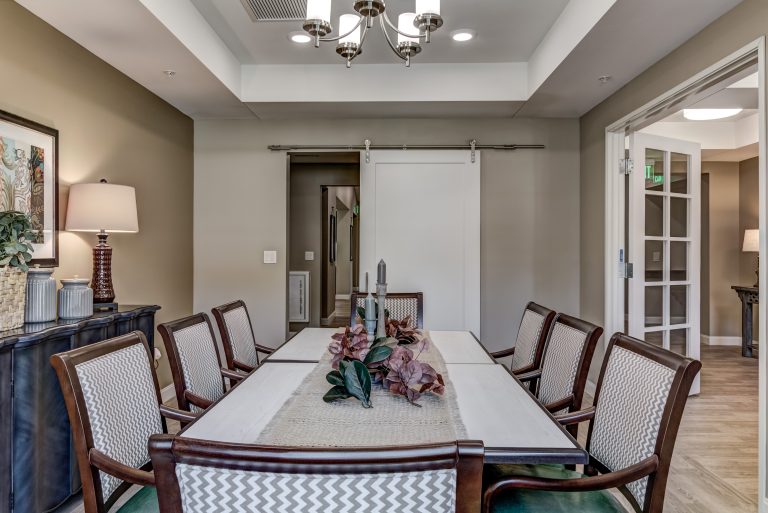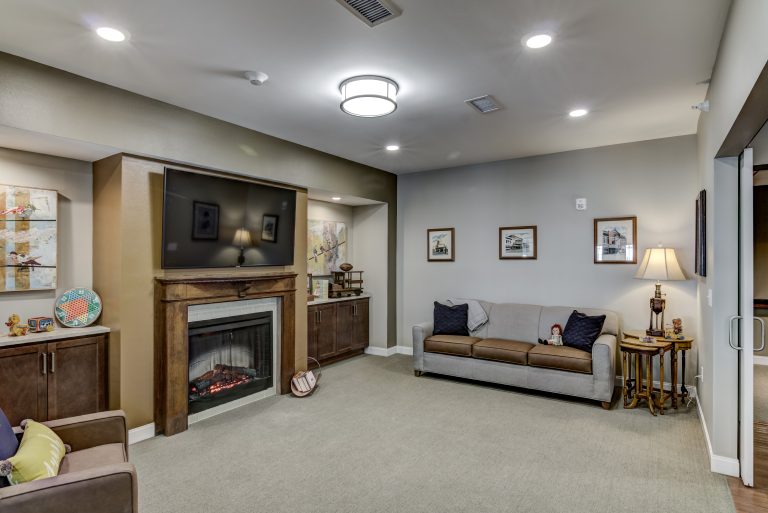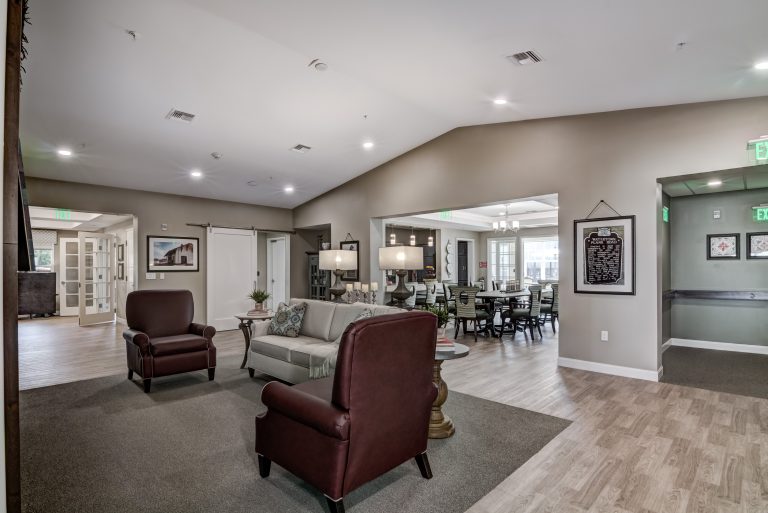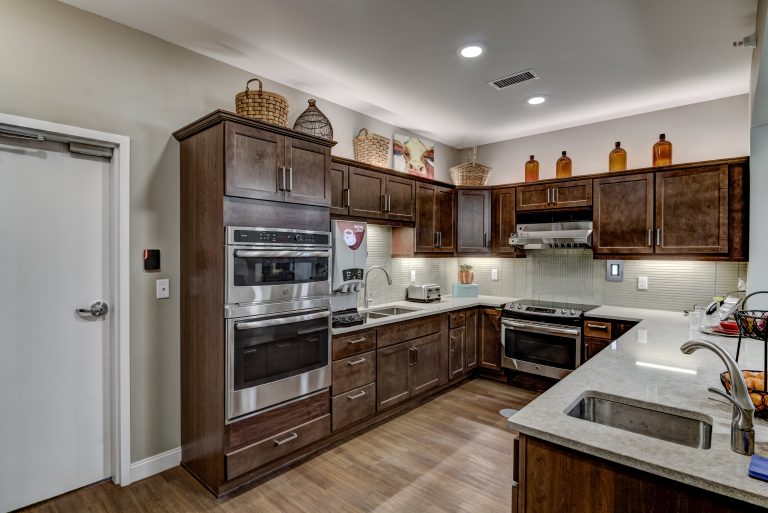 Do you have questions about Azura? Our expert care teams would love to hear from you!


"I visited this facility when it first opened and was amazed at how far care homes have come! Everyone was so friendly and it felt like living at an upscale hotel. The residents seemed as engaged as they wanted to be and I observed the caretakers interacting like family! The decor was reminiscent of things that would make it feel like home for this age group too. Very impressive!"